When Pigs Fly:
Real Pit Barbeque, Great Foods, Events, and Catering!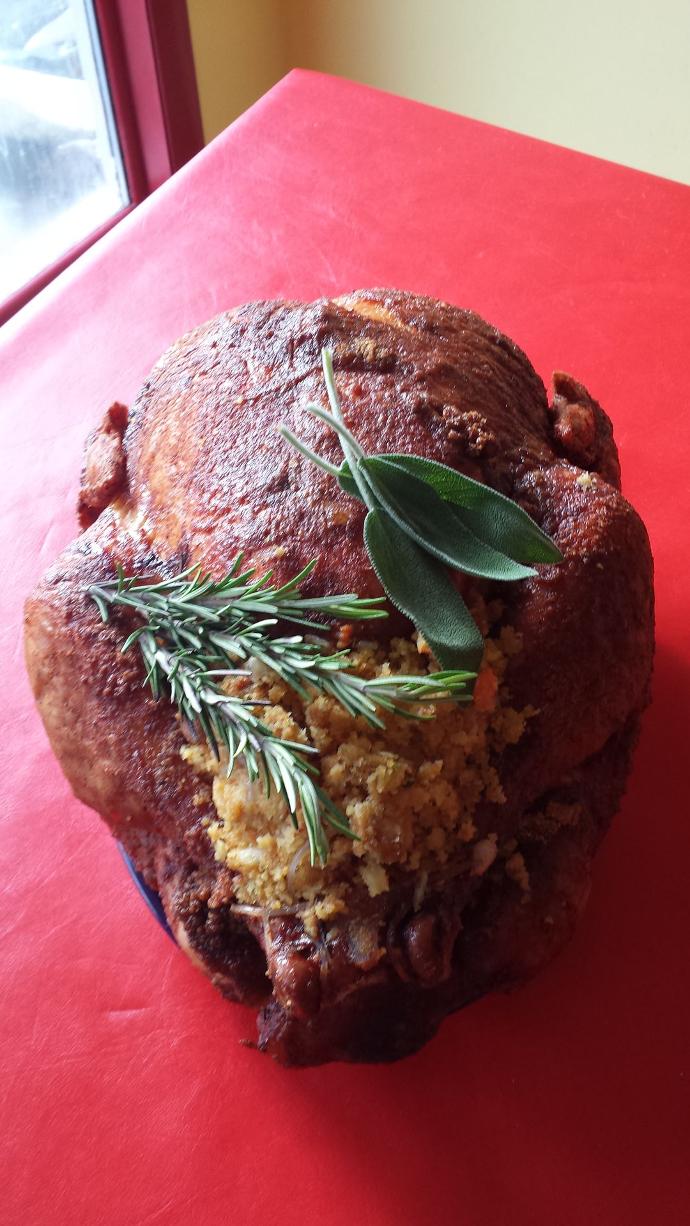 Holiday Catering
Why cook for the holidays? Enjoy your family and let us do all or part of the work. This list provides some ideas of items we can prepare for you. If there is something else you would like, call Kellen at (304) 249-8124, and we'll try to accomodate you. These items are available for catering, or we can arrange delivery at your convenience up to December 24th at noon.
Please call as soon as possible to schedule us for your Company, Club or Family party, so we can get you on the calendar while we still have open dates.
2023 West Virginia State Fair
Our very own Kellen Leef did cooking demonstrations in the West Virginia Building at the State Fair of West Virginia on Thursday, August 17th, 2023.

Kellen demonstrated how to make simple barbequed baby back ribs, including a versatile homemade rib rub, and an exciting new barbeque sauce of her own creation. We're calling it Sky High Apple-Glide Barbeque Sauce.


As promised, we are posting all of the recipes she used in her demonstration here:
Oh My Gosh! It's a Mac Attack!
Eleven kinds of Macaroni and Cheese!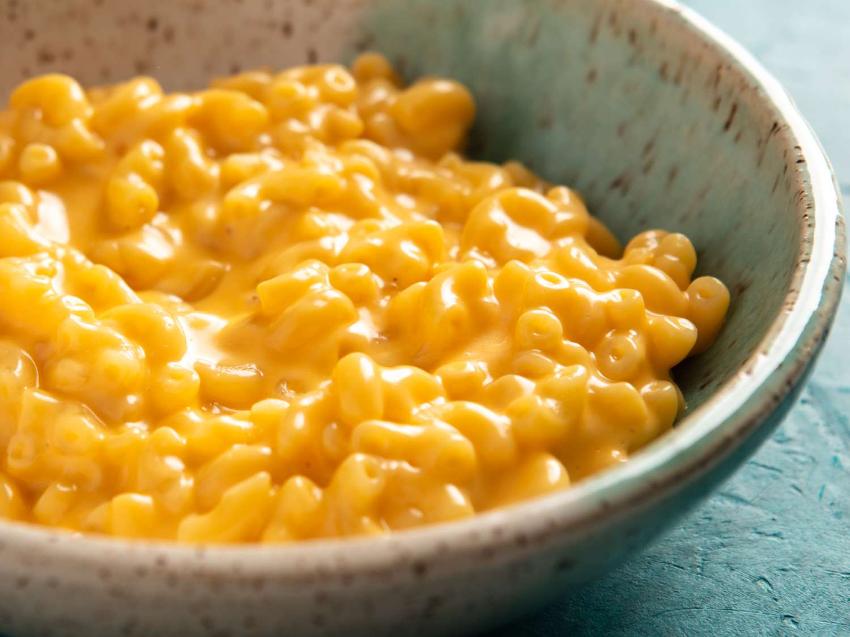 Southern-Style BBQ Pulled Pork
We select only the Boston Butt, which is the shoulder of the hog, then we cook
it "low and slow," for 14 hours at 225 degrees. We don't serve it until it reaches the perfect pulling temperature.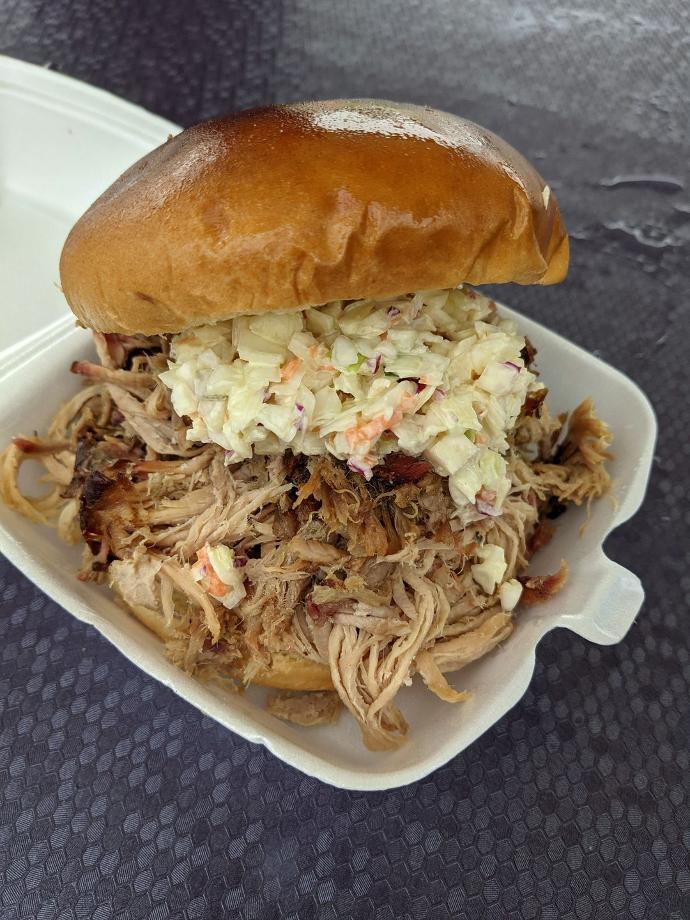 2022 Day of Giving Back
Free Community Thanksgiving Dinner
The 2022 Free Community Thanksgiving Dinner took place on Thursday, November 24th at the Blue Ribbon Center on the grounds of the State Fair of West Virginia. 583 free meals were served.
Just a few suggestions:
Pulled Pork Sandwich

$10.00

5 inch bun piled high with slow cooked pulled pork, slaw, and one of our five homemade sauces, your way.


Half Chicken Plate $16.00

---

We take a whole chicken and we cut it from stem to stern. Then we coat it with our homemade chicken rub and smoke it in our cooker. Served with homemade baked beans and cold slaw.



Half Rack of Baby Back Ribs

$18.00

We take a full rack of baby rack ribs and cut it in half. Then we coat it with our homemade rib rub and cook it to perfect tenderness in our smoker. Ummm.

Made-to-Order Donuts
One Donut Plain or Cinnamon Sugar

$2.00

You choose your toppings from our four icings and 11 sprinkles and nuts. Mix and match to your heart's content. $1 for icing and topping.


Half Dozen

$9.00

Plain or cinnamon sugar. Add $2 for icing and $2 for toppings.


Dozen

$16.00

$3. extra for icing. Another $3 for sprinkles.

Locally owned and operated by Mike Sheridan and Kellen Leef, we use the old time methods to produce healthful, delicious foods from scratch. If there is an easy way or a hard way, Kellen always says "we'll do it the hard way." The extra effort shows in the result.
We use fresh and local foods whenever possible. We always cook clean foods in a clean, usually outdoor environment. We know you will enjoy our barbeque, as well as our newest offering, Piggyback Donuts. And, as always, we offer a satisfaction guarantee. If, for any reason, you are not completely satisfied with your meal, let us know and we'll make it right.